Hybrid Vehicle Service - AAMCO Lancaster, CA
Is your Hybrid car acting up and you need a place to turn that you can trust and is affordable? Look no further, AAMCO Lancaster, CA offers a complete set of maintenance and repair services for Hybrid vehicles! Hybrid vehicles include the automotive industry's most advanced technology. Just like every other technology that you use day-to-day, it doesn't always work, and you need an expert to fix it. AAMCO is your expert. We've stayed ahead of the latest technology and are ready to service your Hybrid vehicle. We have the industry's most highly trained technicians for repair and maintenance services and have ramped up our training programs to ensure our technicians can safely service these cars with confidence and expertise.
Trying to figure out how you are going to pay for the repair? AAMCO Lancaster, CA delivers exceptional service at a reasonable price so that you can avoid the high cost at the dealership! For decades, AAMCO has been the right place to service your complex repairs. We ARE the right place to service your hybrid vehicle.
The AAMCO Advantage:
Expert diagnostic service technicians to help you quickly identify what's wrong with your hybrid
Extended Nationwide Warranties to lessen the worry of ongoing car maintenance expenses
Affordable pricing to lessen the impact of your repair on your wallet
Specialized services include:
Complete Hybrid System Diagnostics services
Hybrid HV High Voltage Battery and Electrical Diagnosis and Replacement
Hybrid Transmission Repair
Hybrid Motor Generator Testing and Repair
Hybrid Cooling System Service and Repair
Low Voltage Electrical System Diagnostic and Repair
Dashboard and Display Screen Replacement
Engine Tune-up and Repair
Scheduled Maintenance Services
Oil Changes
Filters
Coolant Systems
Steering and Suspension
Brake System Service
More
Hybrid Battery
Common types of hybrid vehicles use different ways to power or help power the car down the road. Primarily the car is powered by an electric motor "fueled" by a high-voltage battery. A Hybrid vehicle also typically has a small gasoline motor with the primary function of charging the battery but also works with the electric motor to achieve highway speeds and for that a little extra power boost is needed for passing and hills.
Hybrid Brake System
Another unique feature of Hybrid vehicles is the regenerative braking. Whenever you apply the brake pedal on a hybrid, the electric motors kick into charging mode and not only slow the vehicle down but also produce vital electricity to help charge the batteries. How efficient!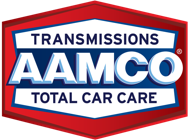 Locally owned and operated

OUR ADDRESS
44135 Division St., Lancaster, CA 93535
View Map
hours
Monday - Friday | 08:00 AM - 05:00 PM

Saturday | 08:00 AM - 02:00 PM

Sunday | Closed

* CLOSED ON HOLIDAYS
SCHEDULE APPOINTMENT
10% OFF
Any AAMCO service over $100
(maximum $50)